News
News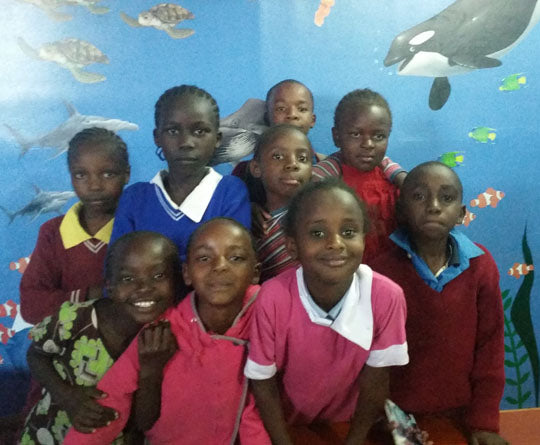 Murals Around The World ;-)
It is amazing to to think that our simple talents can impact kids around the world. We were asked to come to Kenya and decorate three children classrooms with our murals. They chose the Undersea Ocean Mural, The Tree and Duck Pond Mural and the Jungle Animal 
Mural. I can not put into words the touching experience it was.
Kids Group Home
We worked with a children's group home director (really an orphanage, group home just sounds better to some) and they needed to create a more welcoming atmosphere for their counseling room. This si the room that a group of about 6-8 came in with a counselor to deal with all of the issues that life has thrown at them. When we first visited it was stark white, scrapped walls and very unappealing. It was not a comfortable space to bare ones heart and open up to receive the help they so desperately needed. We painted, got furniture, throw pillows and sponsored an art contest and completely redid the room. The kids LOVED the room. First the kids we so blessed that adults cared about them enough to come in and create a space for THEM, the room environment enabled them to feel more comfortable to open and share their hearts their sorrows and received the help they needed. After this room was done we went and re-decorated the family meeting room next......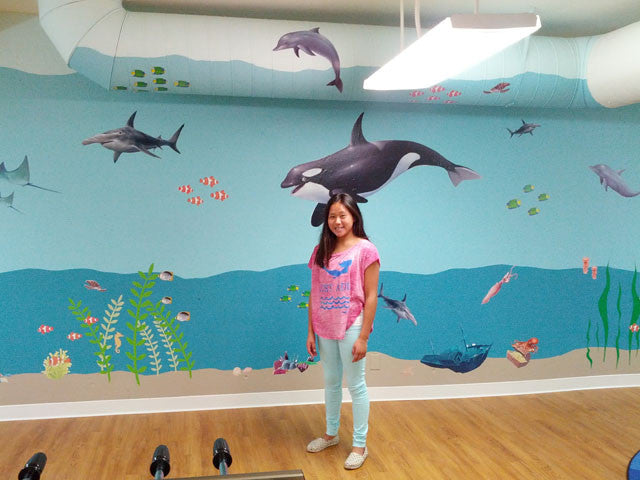 Giving Back
One day we received an email from a person named Kate, asking if we would be interested in helping to decorate a homeless shelter. We corresponded back and forth and of course we were very interested in helping to create a welcoming environment for those most in need. We gave Kate murals, directions and encouragement. She sent us some photos and boy were we surprised! She was 12 years old and needed to complete a girls scouts badge and decided she wanted to decorate this homeless shelter to fulfill her requirement. She didn't have any help, except from us. Kate plotted and planned, painted then muralized the a large gathering room for the shelter ALL BY HER SELF!
And if 12 year old Kate can do it so can you! We can all do something so go and make your world a better and prettier place ;-)